Spring is in the air……..well, off and on, but soon it will be here to stay for the month or so it usually does. When Spring is in the air, so follows love, and what better Dentoning event than a combination of love, music and an iconic Denton venue? It's a true marriage of Denton staples and this one actually includes a marriage……..a real one!
I have the privilege of being friends with John Weir and Aimee Tullos. They are a great couple and it's an honor to call such cool Dentonites friends. John is an amazing trumpet player and a member of the Denton band, A Taste of Herb. For those of you not familiar with the band, the name is a play of words, but not what some of you may be thinking. A Taste of Herb is primarily a cover band of Herb Alpert music and since Herb Alpert music revolves around the trumpet, I'm sure most of you can surmise that John plays (so to speak) a key role in the band.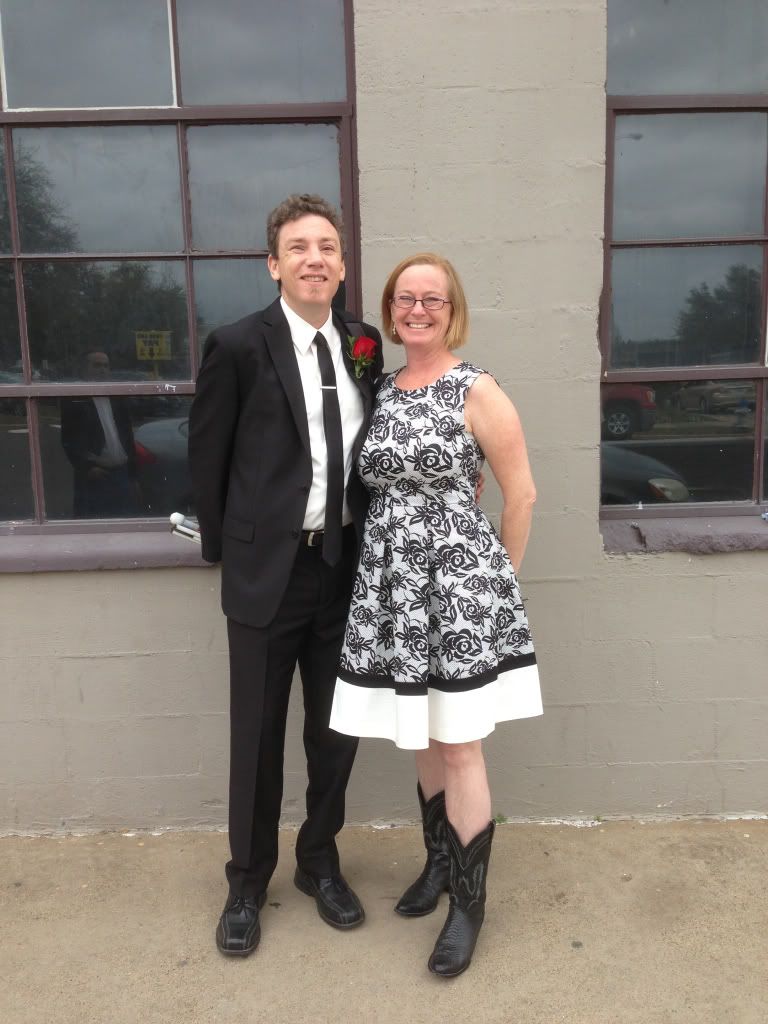 During a recent Dentoning lunch at Sweetwater with long-time friend, Bill Colville and new, yet close friend, Shelly Tucker, I ran into another friend and Sweetwater owner, Karen Meredith. Karen was out on the patio putting the final touches on what was obviously a true Denton soirée. A large U-shaped table was elegantly set up for a semi-formal event. Now I'm not used to seeing such an event at Sweetwater, but such things are what makes Denton so cool.
I asked Karen what was going on and she enlightened me that it was a reception for John and Aimee who were getting married as we spoke! I immediately thought that this was a true example of Denton at it's finest. Shelly is the voice of "Ghosts of Denton", so after a long conversation with her and Bill about past (present?) residents of Denton, I found my way to the patio and to the reception. The table was surrounded by friends and relatives of the bride and groom. The group itself was highly representative of our great town and of the music it exudes. The group included several area musicians including my high school classmate and bass-player of the stars, Drew Phelps and his wife Esther.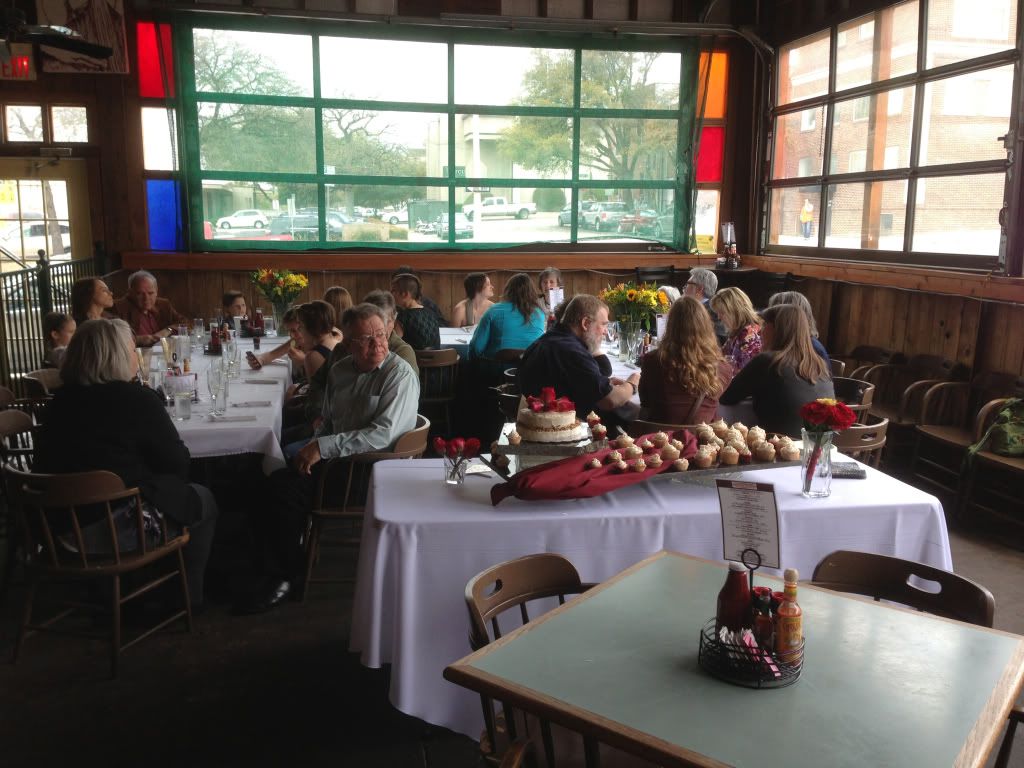 I was able to talk to the happy couple for a few minutes and congratulate them on their betrothal. Aimee was dressed in a black and white dress with (highly appropriate for Denton) cowboy boots and John in a suit (something I'd never seen before). They had just been married at the Justice of the Peace and both were beaming. After the reception, John was playing with A Taste of Herb, so the "marriment " continued. It is occasions like this that make Denton, Denton and what makes Dentoning such a worthwhile persuit. A Thursday afternoon wedding…….a reception at Sweetwater…….. celebrating the joining of two great people………..for what more could one ask? We have the truly good fortune of living in a great town!
Enjoy Denton!!