The most important component of Dentoning is it's people. Why? Because most of us are people, but more so, because wherever we go, people are usually there. This may be a suprise to some of you, but it's true. Denton is and always has been full of unique individuals. I intend to occasionally interview and blog about Denton characters, but today, I'm going to tell a story about the brother of a dear friend of mine who lives in Denton, Nancy Pannell. The brother's name is Bob Roberts, and as a native-born Texan and a musician, I'd vote to make him an honorary Dentonian in a heartbeat. Bob is in his early 60s, lives in Austin and has had a very colorful life.
One of Willie Nelson's trademark songs, and a Texas classic, is "Pancho and Lefty", written by Townes Van Zandt. Townes had a very tragic life, the effects of which flow through much of his music. He was a local boy, born in Ft. Worth and after a hard life as a musician and alcoholic, died in 1997 of the disease. Bob Roberts was a contemporary of Townes and a friend of his.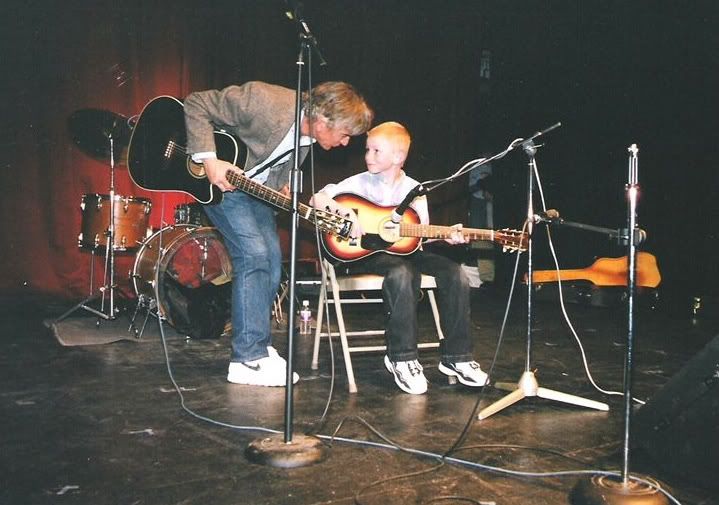 Bob Roberts
When Townes wrote "Pancho and Lefty" in the very early '70s, he and a group of singer/songwriters were living in and around Nashville. Bob was part of that group. Bob lived with several people in an abandoned nunnery on the outskirts of Nashville. They were essentially squatters, though the area Catholic Diocese knew they were there. The conditions were fairly rough, but what better environment to write music that was slowly developing into Texas outlaw country? One day in 1971, as Bob and friends were sitting around drinking and whatever, Townes, with his girlfriend du jour, came to the nunnery and announced to the group that he had a new song he wanted to run by them. Townes actually got paid on occasion as a musician, so Bob's group was somewhat in awe of the guy who would become a legend and a guy who would influence the likes of Willie, Emmy Lou Harris and Steve Earle.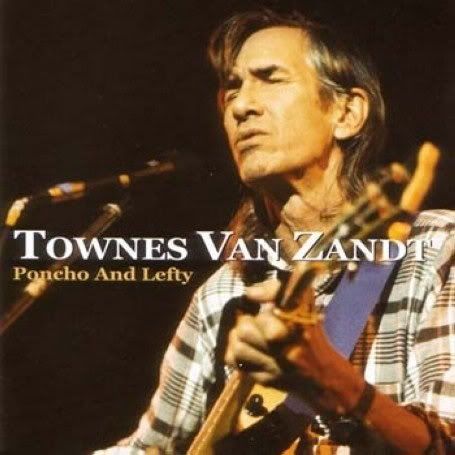 Townes Van Zandt
Townes proceeded to pull out an old beat-up guitar and play the just finished "Pancho and Lefty" for the nunnery dwellers. Bob says he sat there stunned as Townes played the song which would become a song regularly covered by Willie/Waylon and friends. Townes had somewhat of an attitude, but basked in the accolades Bob's nunnery mates bestowed on him that day. The song wouldn't be released by Townes until 1972, and would be covered by countless well known artists, but Bob was part of the first group to ever hear the song.
After the mini concert, the squatters sat around, talking music, contracts, gigs and dreams. After a couple of hours of alcohol and smoke-fueled conversation, Townes decided it was time for him to go. Bob stood up and followed Townes and his lady friend to the door and stopped him. Bob had worked up his courage and proceeded to tell Townes that he knew he would be recording the song, but that he (Bob) would consider it an honor to play the song in some of the dive bars of Nashville. Townes looked at him with snarky expression and told Bob to "f*** off". Bob had tried, and wasn't surprised by the answer. He went back to the people seated on the floor a little embarrassed, but proud of his gumption.
About 20 minutes later, everyone heard someone coming up the stairs and were surprised to see Townes' girlfriend throw the door open. Without saying a word, she walked over to Bob and handed him a piece of paper and silently wheeled around and left. Bob looked down at what turned out to be an envelope from a collection agency. He flipped it over, and on the back were the lyrics to "Pancho and Lefty" handwritten by Townes Van Zandt. Bob was happily stunned and excited. Bob proceeded to be the first person to play the iconic song to a paying audience in some disremembered bar in Nashville. Bob went on to have some success of his own in Texas and Colorado. He is now retired, occasionally plays guitar and still has the envelope….
CORRECTION:
I mentioned above that Townes Van Zandt died of alcoholism, which is the prevailing story. I was wrong. I spoke with Bob Roberts today and he told me the truth of Townes' demise. On Christmas Day 1996, Townes tripped and fell down a stairway (which may or maybe not have been alcohol related), breaking his leg. It was a pretty break and Townes was admitted to the hospital. During his stay, Townes developed a blood clot from the break which unfortunately moved to his brain, causing his death on January 1, 1997.