We frequently have the pleasure of big-name musicians in Denton. We draw musicians like June Bugs to a screen door, but with our two world class universities, we also occasionally have the opportunity to be in the presence speakers admired around the world. Last Tuesday night was one such opportunity.
The UNT Lecture Series brought former US Secretary of State, Dr. Condoleezza Rice to our small ville on that warm, Spring night. These lectures are open to the public and in the past have featured the likes of Israeli General and hero Moshe Dayan, Martin Luther King Sr., former UNT student and Eagles founder, Don Henley and former Israeli PM Golda Meir.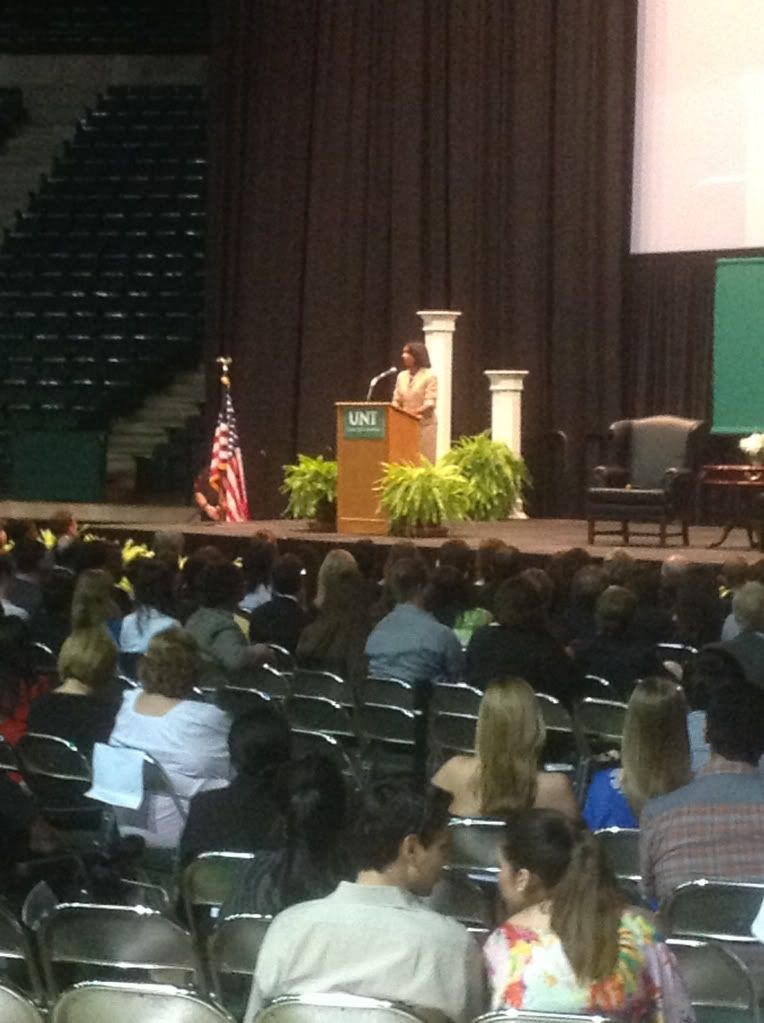 In the personal opinion of this humble blogger, Dr. Rice brought  pure class and a unique insight to world events past and present. She thoughtfully began her talk with a request for a moment of silence for the victims of the Boston terrorist attack. She then discussed the terrorism of Sept. 11 and her role on the aftermath. It was mesmerizing. To listen to a women who played such a key role in the world-changing event……..Sept. 11, 2001, was a mega-Dentoning event.
Dr. Rice spoke of her influential life and told stories of the relatives and friends who guided her in her formative years. She went on to encourage those at the Super Pit, both students and not, to pursue education, saying that our greatest threat to National Security is the decline in quality of the education of our youth.
However you feel about Dr. Rice, the chance to see and hear her was unique in a town the size of Denton. Again, the confluence of people, our two universities and Denton cool gave us the opportunity to enjoy our great city within a rare form of Dentoning, yet one which is inherent in our town culture. I'll do my best to alert you to future such events!
Enjoy Denton!